2022 All-Star Live Auction
Tuesday, July 19, 2022 at 11:00am PT
Welcome to the online catalogue for the 2022 All-Star Live Auction. This exclusive live auction will feature over 400 lots of baseball memorabilia. The live auction will begin at 11:00am PT on Tuesday, July 19th. The auctioneer generally sells 75 lots per hour in numerical order per the catalogue beginning at lot 1.
Online pre-bidding ends Monday, July 18th at 9:00pm ET. Pre-bids/ceiling bids left at huntauctions.com will be executed during the live auction on July 19th. After online pre-bidding closes on our website, the auction will move to the live format, with bidding available via telephone, absentee, in-person, and online interactively via Invaluable (see below). If you wish to phone bid during the Live Auction please call 610-524-0822 or email info@huntauctions.com before July 18th. Please note, you do not have to pre-bid in order to bid during the live auction.
If you have any trouble bidding on auction day, July 19th, please call our office at 610-524-0822 so we can assist you as quickly as possible.



Live Interactive Online Bidding will be available to all registered Hunt Auctions bidders.
This bidding platform will provide Hunt Auctions bidders the ability to participate with real time interactive online bidding during the live auction. The interactive bidding will be powered by Invaluable and may be accessed via a link that will be available closer to the date of the auction. Bidders must have a valid Hunt Auctions username and current email address to bid interactively online during the auction. Please note, unless you have already received premiere bidding status and plan to bid live online for item(s), $20,000 is the total bidding limit, you will need to be preapproved as such.
---
This Auction Features
---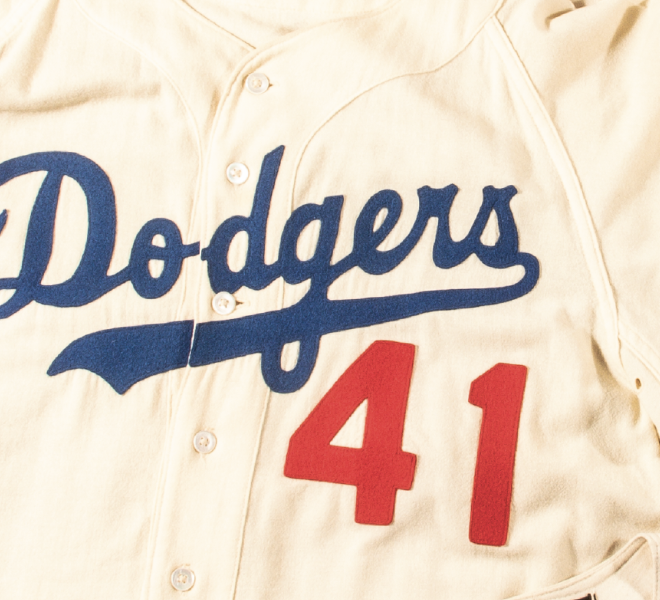 The Jay Turek Collection
Lots 1-29 originate from the personal collection of Jay Turek. Jay has been a lifelong collector and a fixture within the hobby for decades. Jay's passion for game worn MLB jerseys and hats is legendary within the hobby noted especially for his focus on scarcity and condition grade. Jay's expertise in vintage flannel jerseys has long been sought after by hobbyists and auction professionals alike with a knowledge base second to none within the field. We have been privileged to name Jay as a three decade client, and friend, of our company on the bidding side to which we could not be more proud to now add "consignor" to his respected name. Many of the items within the Turek Collection are being offered for the first time publicly with his vintage trading card collection to be sold within our Fall calendar of sales.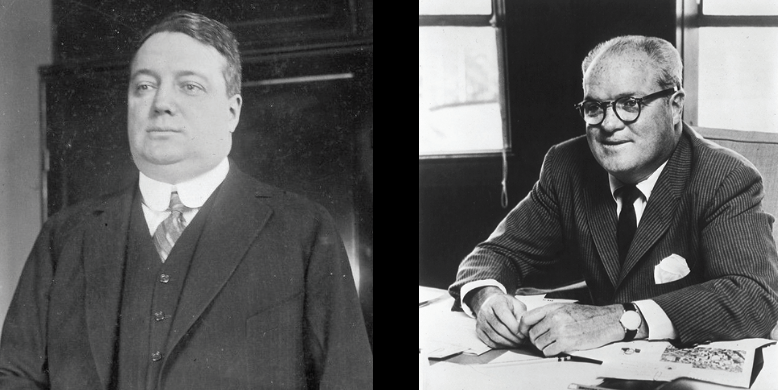 The Stoneham Family Collection
Lots 106-142 originate from from descendants of the Stoneham family who were the owners of the New York Giants. Beginning in 1919 Charles Stoneham purchased the baseball franchise for the sum of $1,000,000 and enjoyed great success during his tenure along with the leadership of manager John McGraw. The Giants appeared in six World Series winning three in 1921, 1922, and 1933 until Charles' passing in 1936. Charles' son Horace Stoneham took control of the team in 1936 and continued the Giants winning ways again capturing NL pennants in 1936, 1937,1951, and 1962 with one World Championship in 1954. Notably, Horace re-located the Giants franchise to San Francisco in 1958 which while controversial was necessitated by economic factors. The Giants remain one of the crown jewels of Major League Baseball with a rich history dating to the late 19th century among the more significant of any team. The offered materials originate directly from the Stoneham family and are being offered for the first time publicly. Several of the pieces within the collection merit the highest consideration as unique surviving artifacts relating to some of the most iconic names and moments in baseball history with unimpeachable provenance to the Stoneham family.


Auction Location, Date, & Time:
Capital One PLAY BALL PARK
Los Angeles Convention Center
1201 S Figueroa St, Los Angeles, CA 90015
Tuesday, July 19th at 11:00am PT
Preview Exhibition & Appraisal Fair:
Capital One PLAY BALL PARK
Los Angeles Convention Center
Saturday, July 16th - Sunday, July 17th | 10:00am - 8:00pm PT
Monday, July 18th - Tuesday, July 19th | 10:00am - 6:00pm PT

Bidding Inquiries:
Hunt Auctions
256 Welsh Pool Road | Exton, PA 19341
Ph: 610.524.0822 | Fax: 610.524.0826
info@huntauctions.com