December Premier Live/Internet Auction
Monday, December 12th at 11:00am EST
Welcome to the online catalogue for the December Premier Live/Internet Auction.
Online pre-bidding ends Sunday, December 11th at 10:00pm ET. Pre-bids/ceiling bids left at huntauctions.com will be executed during the live auction on December 12th. After online pre-bidding closes on our website, the auction will move to the live format, with bidding available via telephone, absentee,and online interactively via Invaluable (see below). If you wish to phone bid during the Live Auction please call 610-524-0822 or email info@huntauctions.com before December 9th. Please note, you do not have to pre-bid in order to bid during the live auction.
If you have any trouble bidding on auction day, December 12th, please call our office at 610-524-0822 so we can assist you as quickly as possible.



Live Interactive Online Bidding will be available to all registered Hunt Auctions bidders.
This bidding platform will provide Hunt Auctions bidders the ability to participate with real time interactive online bidding during the live auction. The interactive bidding will be powered by Invaluable and may be accessed via a link that will be available closer to the date of the auction. Bidders must have a valid Hunt Auctions username and current email address to bid interactively online during the auction. Please note, unless you have already received premiere bidding status and plan to bid live online for item(s), $20,000 is the total bidding limit, you will need to be preapproved as such.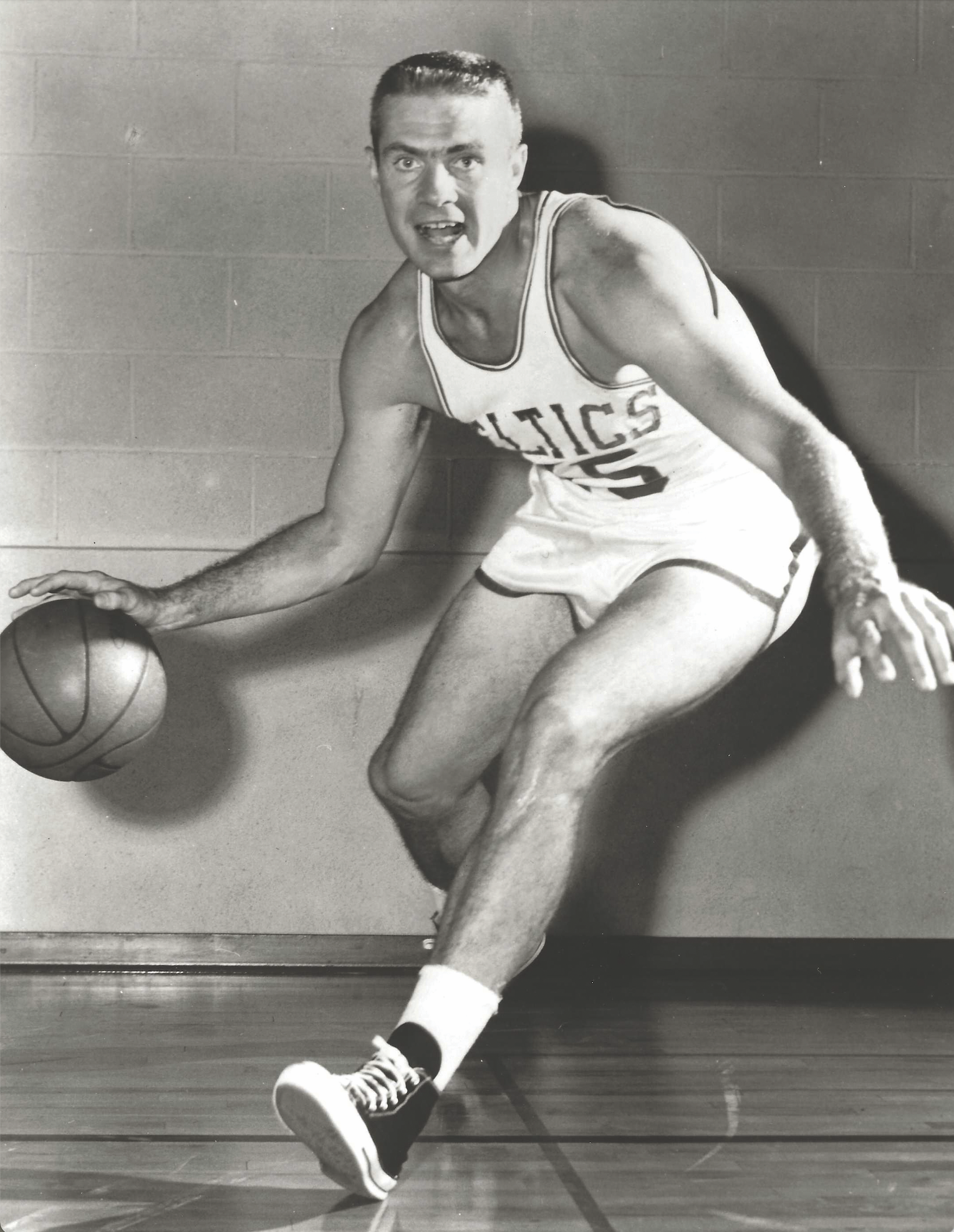 TOM HEINSOHN COLLECTION
The following lots 227-294 originate from the personal collection of former Boston Celtics player/head coach and NBA announcer Tom Heinsohn. Heinsohn was a standout hoop star at Holy Cross in the mid-1950s and joined the Boston Celtics in 1956 capturing the NBA Rookie of the Year award over teammate Bill Russell. "Mr. Celtic" played for the team between 1956-1965 followed by a tenure as head coach of the team from 1969-78. After his coaching career ended Tommy endeared himself to a new generation of Celtics fans by serving as the team announcer in addition to duties with CBS national broadcast for thirty more years. In total, Tom Heinsohn was involved, won, and/or participated in seventeen Boston Celtics championship seasons and twenty one NBA Finals. Heinsohn's legacy is cemented as one of the most beloved figures in the rich history of Boston sports. The items within the Heinsohn Collection are being offered to the public for the first time by the Heinsohn. An additional offering of items from the Heinsohn Collection will be sold within our January 2023 online auction. Each items will be accompanied by a certificate of provenance from the Heinsohn family.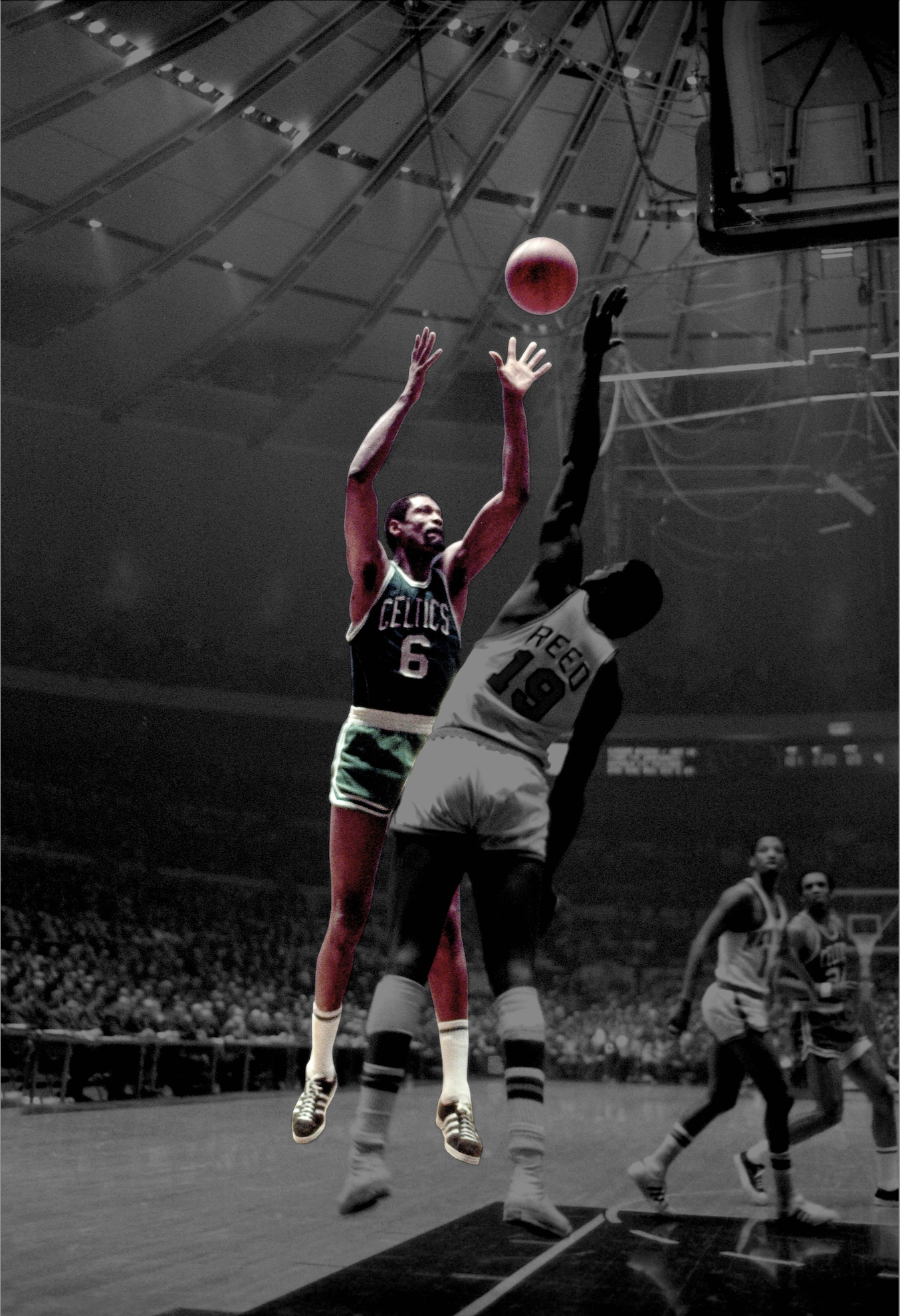 THE PERSONAL COLLECTION OF BILL RUSSELL
Hunt Auctions is honored to present the third offering from the personal collection of Boston Celtics' legend Bill Russell. The collection has been carefully preserved by Mr. Russell until its unveiling to the public last December, chronicling his historic basketball career and seminal role as a leader in the Civil Rights movement, beginning as far back as the 1950s. Bill Russell began his career with the Boston Celtics in 1956 which would continue until 1969. The accomplishments achieved by Bill Russell and the Celtics during his tenure are unmatched by any particular player/team in the history of American sports: (11) NBA Championships won over a span of thirteen years; (5) NBA Most Valuable Player Awards; (12) NBA All-Star selections; and (11) All-NBA Team selections (1st and 2nd teams). Russell's instinctive play and defensive focus revolutionized the game of basketball. His relentless pursuit of winning was equaled only by his commitment to focusing on the accomplishments of the team rather than on personal statistics. The significance of Bill Russell to the NBA is difficult to measure, but can certainly be attained to some degree through his stunning career statistics. Bill's legacy to the NBA, the Civil Rights movement, and commitment to social justice is more challenging to quantify. From his earliest days at the University of San Francisco, Bill Russell was confronted with the abhorrent evils of racism. White fans jeered Russell and his African American teammates and there were many times when he and his teammates were not permitted in hotels or restaurants while on the road. Russell used these incidents as fodder to better himself and fortify his commitment to social justice, a commitment that has un-wavered to this day. "I never permitted myself to be a victim," said Russell. Bill Russell was elected to the Naismith Memorial Basketball Hall of Fame in 1975 and was recently honored with a second Hall of Fame selection as a coach.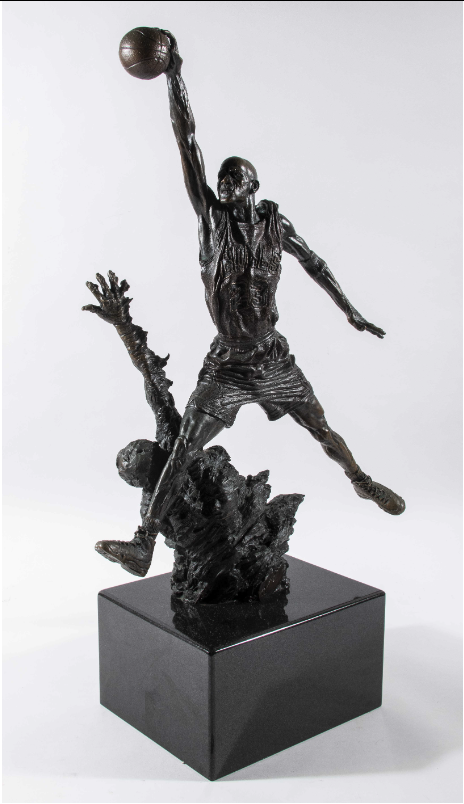 Henry Kay Collection
The following archive of Michael Jordan related items originates from the collection of Henry Kay Jewelers. The Chicago based family owned/operated company is the one of the oldest jewelry retail/wholesale firm of its type in the country having been established in 1919. In the 1990s, Henry Kay Jewelers produced a commemorative wristwatch to be given away to the selected radio guest for the postgame show after each of the Chicago Bulls games throughout Michael Jordan's career. Through that process, the President of Henry Kay Jewelers, Howard Kaplan, became acquainted with Michael Jordan with whom he developed a working relationship. Throughout the years Henry Kay produced various objects for Michael Jordan including commemorative rings and other jewelry items. Henry Kay produced many championship rings for all major sports. The breadth and quality of items within the Henry Kay Collection is superlative and rarely presented in quantity of any measure. The collection is being offered for the first time publicly.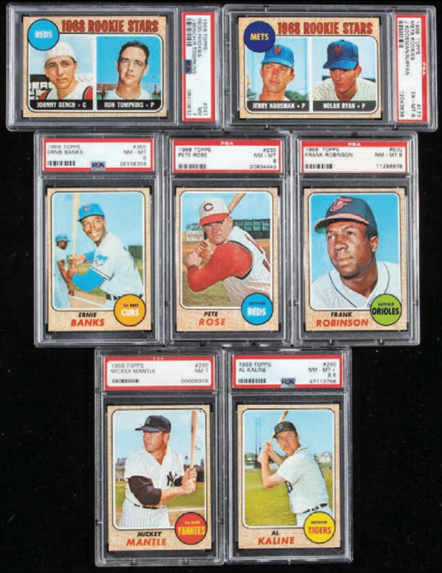 Grand Slam Sports - Michigan
In an era where much of the hobby has transitioned online, Grand Slam Sports has stood the test of time as a fixture in the Detroit suburbs specializing in the sale of sports cards and memorabilia. We are quite pleased to begin offering a portion of the collection within this auction which is highlighted by completely graded 1968 Topps Baseball and 1983-84 Star Basketball card sets, along with other high-end cards. Additional materials from the collection will be offered in our monthly internet auctions throughout 2023.


Bidding Inquiries:
Hunt Auctions
256 Welsh Pool Road | Exton, PA 19341
Ph: 610.524.0822 | Fax: 610.524.0826
info@huntauctions.com